Journal Entries
---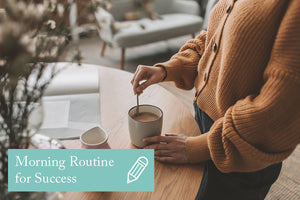 Routines are important and help promote health and wellness through structure and organization. Having a routine can help improve your health in many ways, including decreasing stress levels, improving sleep...
If you're a stationery lover, there's a chance you love buying new notebooks. There's just something about writing in a crisp, new notebook that brings you so much joy.   As...
A lot of people believe the work week only consists of the days you're physically at work, but we believe it's those days and more. Being prepared for your work...
Our Story
Scribbly is dedicated to create exceptional stationery products with passion and care. We are passionate about stationery and dedicated to creating products that bring joy to people's lives. 
Read More
Follow the Latest @ScribblyNotes
We love seeing how you use your Scribbly stationery!
Use the #ScribblyNotes hashtag to share your photos with us.